You've been living with some degree of uncertainty.
You've been with your partner for awhile. And, most of the time, things are going okay. Maybe it's getting pretty serious. Or, maybe it's not quite there yet. However, you've started to created a life with this person. There's lots of 'we' and 'us' talk. You look forward to planning things with this person and thinking about the future. Overall, you're pretty happy. But, before you take that big step, you just to want to be sure that it's the best decision for you both.  Maybe you're receiving pressure from others about what 'the right path' for your relationship is. It must be easy for them to make decisions for a relationship they're not in, right?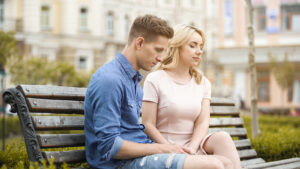 You don't have to deal with the pressure or ambiguity alone.
Starting Premarital Counseling in Long Island, NY Can Help
Like every other couple, there are problems in your relationship. Some things are a big issue, while other things are smaller and easier to deal with. Regardless, this puts some pressure on you. You find yourself wondering, do we argue too much?  Sure, disagreements are going to happen in relationships, but are your disagreements reflective of how you feel about each other? Or, maybe you're thinking about taking a step in your relationship. This might scare you a little bit, so you want to make sure that this decision is a good decision. On top of that, you want to make sure that the person your worth is the right person for you. These situations can be very stressful to deal with. Through premarital counseling, a marriage counselor can assist you in navigating these dynamics.
Common Reasons to Start Premarital Counseling
Intimate relationships can present unique dynamics. Which, makes sense, considering they're made up of people that have very different experiences. On top of that, each couple experiences different trials and tribulations. As a marriage counselor, I have seen common themes of why couples pursue premarital counseling. With this in mind, here are some common reasons couples start premarital counseling:
Different communication style
Difference in values
Having expectations that don't line up with the other
Infidelity
Holding off on the wedding
Pressure from outside sources
These are only a few reasons. Check out this article to learn about other reasons couples start premarital counseling.
As A Marriage Counselor, I Can Help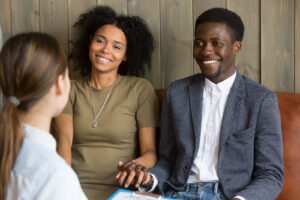 Through my years of experience as a marriage counselor, I have worked with couples at many different points in their relationship. So, I know what it's like for you to be experiencing problem in your relationship. Through premarital counseling, I can help you navigate these difficult situations. As a marriage counselor, I have extensive training in working with couples.
My Approach To Premarital Counseling in Forest Hills, NY
In premarital counseling, my goal is for you and your partner to feel secure in your relationship. In addition, I can teach you the tools to navigate tough situations that present themselves. We'll address issues like communication, values, and expectations to make sure we're all on the same sheet of music. We'll work on ways to solve conflicts, as well as making sure your needs are being met.
What's Holding You Back From Starting Premarital Counseling?
The fact that you're considering premarital counseling is a great sign. This shows that you know your relationship isn't perfect (and trust me, that's not the goal) and you need some assistance. If you're feeling hesitant about starting premarital counseling, consider what you want to be different in the relationship. If you nothing changes and no steps are taken, how will that change happen?
Begin Premarital Counseling in Forest Hills, NY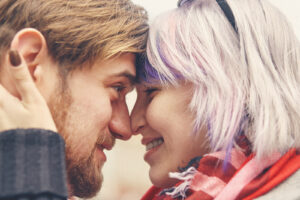 Yes, every relationship has issues. And, you can receive help to work through yours. As a marriage counselor, I have worked with many couples dealing with the same issues that you are right now. Through premarital counseling, I can help you solve them and get your relationship to the point you want it to be at. When you're ready to begin your journey in premarital counseling, follow these steps:
Give me a call at 917-846-7951.
Get to know me as your new marriage counselor.
Feel secure in your relationship.
Other Counseling Services Provided in New York
Premarital counseling isn't the only service I prove. I can help through online therapy, since I am not seeing clients in my Forest Hills counseling clinic.  As a counselor, I can provide counseling to individuals and couples. I am trained in providing trauma therapy, anxiety therapy, depression counseling, and grief counseling. I also offer counseling for divorce recovery. I use a unique approach when providing my clients with counseling for stress and counseling for step parents.