Deborah Karnbad
Hello, my name is Deborah Karnbad, LCSW-R
Many people come to therapy for depression, anxiety, and/or problems in relationships, or some past or current trauma. They are not sure of "what to do," or "how to be."
Often we cannot see what is getting in our way to find contentment in life. I believe in enduring the many challenges in life, we must first face ourselves and stop blaming others for our pain. A lofty goal, and one that gives way to finding your vitality and life's path.
Regardless of your past, personal growth and development are always possible. Through the use of mindfulness techniques, learning to use your own "personal energy" skillfully, you can adopt new ways to communicate. Exploring ways to move from old behavioral patterns; once useful now limiting and destructive, individuals develop ways to see more choices in their journey.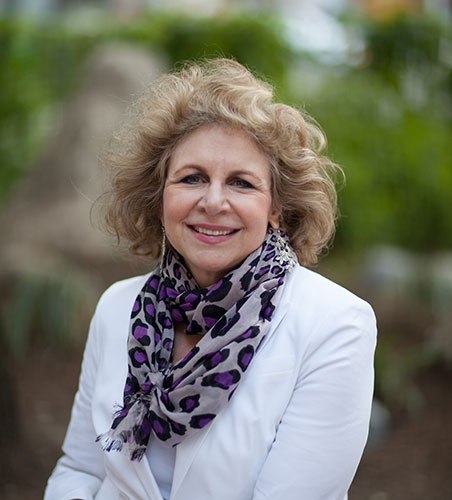 How do you REACT to your friends, family, co-workers, and boss? Are you aware how uncomfortable, angry, stressed, or maybe confused you are after you REACT? Most of us have reactions without being mindful of ourselves and how we communicate. By not being aware of how we "authentically" feel and think, we REACT in ways that hurt us as well as our family and friends.
In my orientation as an individual and a Group Psychotherapist, my goal is to help my clients understand and become aware of the source of their pain and make shifts in new patterns for long-term relief. With more than 30 years experience I am able to come alongside you and walk with you so you will know "what to do" and "how to be" the person you desire.
Education & Credentials
Masters Degree in Social Work (MSW)
Licensed Clinical Social Worker (LCSW-R)
Board Certified Diplomate in Clinical Social Work (BCD)
Certified Group Psychotherapist (CGP)
Certified in Advanced Integrative Therapy (AIT)