You are super overwhelmed.
Often, you have a hard time concentrating on any task that needs your attention.
It feels like you're
just
waiting for something bad to happen. Because, the way that you're feeling, that has to be it.
If this sounds like you, you could
benefit from
anxiety therapy.
If you only you could "
just
relax." Wouldn't that be great? Unfortunately, that
just
doesn't feel like an option for you.
Maybe
you don't look forward to much or you feel like you want to escape your life. You're not alone. Many people find life overwhelming when there's too much on their plate. Living with anxiety can be debilitating. Stuck in negativity and feeling worried all the time, you may feel like life
is controlled by
anxiety.
However
, you're in luck. Anxiety therapy can be the solution to calming your anxiety.
Common Symptoms of Anxiety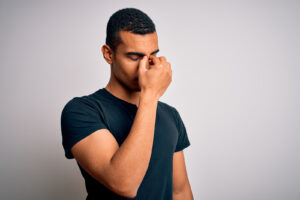 Anxiety looks different in each of us. Because we all have different experiences and skillsets, anxiety impacts us
differently
. We know that certain factors can make anxiety worse for some folks.
While everyone is different, here are some common anxiety symptoms seen in anxiety therapy:
Less productive

. Feeling unable to do your day-to-day responsibilities. Whether it's lack of focus or motivation, it

just

doesn't happen.

Panic

. You are in a constant state of panic and it rules your life.

Uncertainty

. You feel dread, fear, strange thoughts, and a pounding heart.

Intense fear.

You feel fear-stricken, even in the "comfort" of your own home.

Isolated

. You are unable to leave the apartment, even though you usually love going out.
Anxiety Therapy in Forest Hills, NY Can Help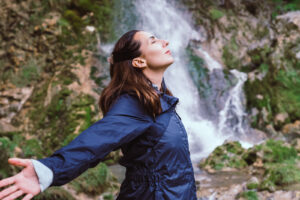 If these sound true for you, I want you to know that you're not "crazy." And even though you might feel alone in your struggle, what you are going through is common. As an anxiety therapist, I have helped many people who are struggling with the same issues you are right now.
Through our work together in anxiety therapy, I have helped my client discover that it's possible to feel better
.
I've helped people struggling with constant worry find their way to feeling calmer without having to give up their successful careers
. My clients discover that it's possible to be productive. All without living life and doing work at a frenzied pace.
My Approach To Anxiety Therapy
Anxiety therapy helps you rise above your challenges and start moving towards your ideal life
.
You will get you the toolbox of practical actions you need to discover ways to cope with difficult life stuff and lower your
overall
anxiety in life
. You'll notice that you start worrying less.
In addition
, you see that anxiety affect the way you live or make any decisions for you less often.
Through our work together in anxiety therapy, you'll be free from years of constant anxiety
.
My Role As An Anxiety Therapist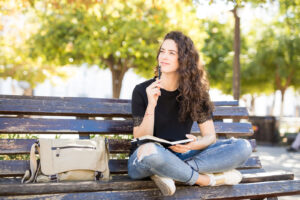 I'm not here to give you the answers. Because,
frankly
, I don't have them. I will,
however
, provide you with the support you need to find the answers. I provide a safe, accepting space so that you will feel comfortable sharing your 'stuff' with me. By hearing your story, I'll get a sense of what's going on. We'll work to discover what your goals are in therapy and in life. And, what we can do in anxiety therapy to reach those goals. Through our working relationship, we'll work towards the life you want.
Starting Anxiety Therapy in New York
It's not
just
feeling nervous or on edge
that's the problem. It's the sleepless nights, the constant overthinking, the feeling of inescapable doom.
That's
why you're here. Luckily, I can help. As an anxiety therapist, I can help teach you the skills you need to control your anxiety symptoms. This, in return, can lead to you living a life of fulfillment. When you're ready to begin your counseling journey, follow these steps:
1. Reach out to me at 917-846-7951
3. Put an end to the "what if" game once and for all.
Other Mental Health Services Offered in New York