You're tired of the amount of pressure your relationship is under.
It feels like the only thing you and your partner do is argue. You can't remember the last time you enjoyed each other's company. Often, you feel frustrated and misunderstood. And, you just wish you two could get along for once. If this sounds like your relationship, you could benefit from online marriage counseling in Forest Hills, NY.
You don't have to get stuck in these routines.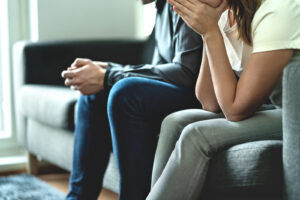 Online Marriage Counseling in Forest Hills, NY Can Help
You've been trying to make it work. I mean, really trying. But, it feels like your relationship is under too much pressure. Perhaps it's outside forces, like family and friends, that have strong opinions about how your relationship "should" be. In addition, you wonder if you and your partner actually enjoy each other's company anymore. That can be hard to decipher when all you do is argue. However, you're not alone. Online marriage counseling in Forest Hills, NY is the piece that can help you to work through the issues that are present in your relationship.
Common Reasons Why Couples Start Online Couples Counseling
Each couple has a long list of unique experiences. Some go on vacations four times a year, while others work multiple jobs. In addition, relationships are made up of people that have incredibly unique experiences and values. Because of this, each couple that starts online marriage counseling in Forest Hills, NY does so for a different reason. As an online marriage counselor, I've worked with couples that pursue online marriage counseling for a variety of different reasons. Considering all of this, I have seen a few common reasons why couples pursue online marriage counseling:
Each person has different expectations of where they want the relationship to be
There are barriers in communication that extend beyond language
The needs of one, or both, people are not being met
There has been an affair in the relationship
One or both feel like they're under too much stress or pressure
Working With An Online Marriage Counselor Can Provide Insight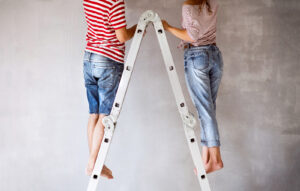 As an experienced online marriage counselor in Forest Hills, NY, I have worked with many couples. Most of these couples come to me with similar problems that you are having right now. They've often felt frustrated and exhausted. However, our work together has given them the tools to communicate and listen to each other effectively. Online marriage counseling gives you the space to navigate the problems that are arising in your relationship. And, the insight to address these problems in the future.
My Approach To Online Marriage Counseling
In online couples counseling in Forest Hills, NY, I don't pick sides. I am not going to "gang up" on one of you. And, I am not going to tell you how to have a relationship. As an online marriage counselor, that is not my role. What is my role? To help you consider perspectives that you haven't considered before. Often, we can so easily put up our blinders and not consider the impacts our actions will have on the person we likely care about the most. Online couples counseling is a space for us to have tough conversations about the things that are going well. And, the things that are not going so well. But, my goal as an online marriage counselor is for you and your partner to be on the same page. And, hopefully, reach the goals we create in online couples counseling.
Online Couples Counseling During a Pandemic
Right now, many couples are under additional stress because of the current pandemic. For some couples, they are seeing each other too much. For others, they're not seeing each other enough. In addition, couples are finding themselves making a lot of tough choices. This can every from deciding if they will take the risk and go on a vacation to how they're going to pay the bills. And now, couples have to rely on each other for most things that usually don't have to. From what I've seen through online couples counseling in Forest Hills, NY, this is having a pretty big impact on relationships. This added pressure often only exacerbates the problems that already existed in the relationship. However, online couples counseling can help you and your partner navigate this situation.
Begin Online Marriage Counseling in Forest Hills, NY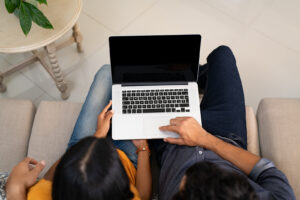 Online couples counseling in Forest Hills, NY can help you to work through the problems you're experiencing in your relationship. As an online marriage counselor, I worked with many couples navigating the same barriers that you are right now. Online marriage counseling is the next step to improve your relationship. When you're ready to begin online marriage counseling, follow these steps:
Send me a message to set up an appointment.
Get to know me as your new online marriage counselor.
Work through the problems in your relationship.
Other Counseling Services Offered in New York
Online couples counseling in Forest Hills, NY isn't the only service I provide. Currently, I am offering online therapy in New York, as my Forest Hills counseling clinic is closed. I often work with couples through online premarital counseling as well as marriage counseling. In addition, I offer anxiety counseling, depression counseling, grief counseling, counseling for stress, counseling for stepparents, and blended families. I'm excited to work with you!