You're Considering Online Therapy in New York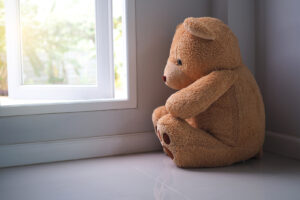 You've lost count of how many times you've wanted to start therapy. In the past, and in the present, you've Googled "therapy near me" so many times you know the exact order of the therapist's websites that show up. When you get close enough to 'pull the trigger', you feel a tiny bit better. Just enough to where you think, "Wow, maybe I don't need therapy." And then, the cycle continues. Over. And over. Again.
But now you're here and you're ready. You want to start therapy, but there are some obstacles in your way. Maybe you live in Inlet or Aurora, and there aren't that many options available. Or, you live in the city and traffic is a nightmare. Or, perhaps, you just prefer having counseling in your home. Which, is completely valid.
Online Therapy Is The Solution                       
So, you've made the decision to start therapy. Congratulations! It is indeed a big step. With that in mind, you don't want to want to compromise the quality of services you'll receive. Furthermore, you want counseling that fits into your schedule. As an online therapist, I get it. I am an experienced and highly trained therapist. For online counseling, we use a secure video chat. This allows me to offer effective and high-quality mental health services. Additionally, you won't have to leave the house!
Benefits of Online Counseling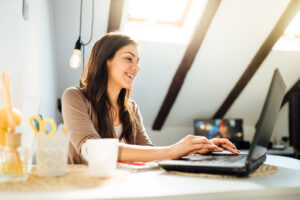 You can avoid the hassle of driving, taking the subway, or getting a taxi
If you feel uncomfortable with other people knowing you're receiving therapy, no one besides you or your online therapist
It's likely that there will be more flexible scheduling
Research shows us that online therapy is often just as effective as in-person therapy. 
Online Therapy For Bereavement Counseling
Dealing with a loss can be incredibly difficult. Sometimes, a loss can have lasting impacts that seep into other areas of our lives. Receiving bereavement counseling through online therapy can help you recover from a loss.
Online Therapy For Stress Management
In all honesty, we could all benefit from stress management counseling. We all have so many things going that are pulling us in a thousand different directions. Honestly, it's a lot. Luckily, stress management counseling through online counseling can help you develop coping skills to manage stress in a way that won't make you want to pull your hair out.
Online Therapy For Trauma Treatment
There are some experiences that are more difficult to move on from others. Sometimes, these experiences stay with us much longer than we 'think they should.' Unfortunately, healing from trauma is not a linear process. This means that sometimes you will be feeling better than others. But, you're in luck! Trauma therapy through online counseling can help with your healing journey
Online Therapy For College Students
School probably looks very different this year. More of your classes are online than you would like, and this is making you feel really lonely. Now, it's harder to ignore the symptoms of anxiety, depression, or trauma than you've previously been able to drown out. Luckily, I can help! Whether you're in Cortland, Ithaca, or Farmingdale, I can work with you. On-campus, in your dorm or apartment, or at home. Online therapy for college students can help you navigate these oh, so weird times.
Begin Online Therapy in New York with Deborah Karnbad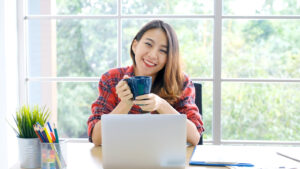 As you can see, online counseling is just as beneficial for many issues in the same way that in-person counseling is. As an experienced online therapist, I have worked with many clients through online counseling. I'll meet with you wherever you are from my Forest Hills, NY therapy clinic, or my home counseling office on Long Island. Online therapy is a flexible option that is beneficial for your schedule and your mental health. When you're ready to begin online counseling, follow these steps:
Fill out an appointment request and let me know what's going on.
Get to know me as your new online therapist.
Receive quality services through online therapy.
Other Mental Health Services Provided in New York
There are probably many things going on in your corner of the universe. I am able to serve individuals, couples, and families. Currently, my Forest Hill counseling clinic is closed. All of my services are provided through online counseling. I offer bereavement counseling, stress management counseling, and trauma therapy. In addition, I provide counseling for step parents. Because all services are offered through online therapy, I am not offering group counseling services.