It feels like you have the weight of the world on your shoulders. No matter what you do, you can't catch a break.
You feel like your stress is limitless.
Often, you feel like you're spending life trying to shorten a mile-long to-do list.
If this sounds like you, you could
benefit from
online therapy for college students.
You feel feeling overwhelmed with responsibility.
Maybe
you try to rush to get through whatever you are doing. Or, you're noticing that you complain a lot about feeling stressed, tired, and unfulfilled. And let's say you decide that you want to start therapy. Great! But, does it fit in your schedule? That's the question of the year. Do you have to drive to the counseling clinic to see your therapist? But you don't have a car on campus. Yikes.
Fortunately
, working with an online therapist can help you skip with
all of
these barriers
!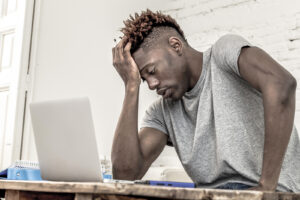 Common Reasons College Students Pursue Online Therapy
Every college student is unique and has different experiences. Because of that, many college students pursue online therapy for different reasons. Here are a few common reasons college students start online therapy:
Feeling overwhelmed.

No matter what you get done, there's always something else waiting for you. Deadlines have become your worst enemy.

Time management.

You don't think you're that bad at time management. But, the late nights and failed attempts at multitasking prove otherwise.

Feeling exhausted

. All you want to do is sleep. But, it doesn't feel like there's anytime for it. You

just

have too much to do.

Not feeling good.

Despite being in college, which is "supposed" to be the best years of your life, you

just

don't feel that happy.

Uncertainty.

You often wonder if this hassle will actually be worth it.
Benefits of Online Therapy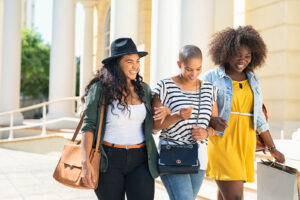 Therapy, in general, can have many positive benefits.
However
, online therapy provides unique benefits that traditional in-person therapy lacks.
Convenience.
Since online therapy
is conducted
virtually
, you can have your session anywhere you have wifi
. This could be in your dorm, apartment, or anywhere else you feel comfortable.
Time-efficient.
With online therapy, you don't have to factor in traffic or
physically
getting to the counseling clinic
. Instead, you can pull up your session on your laptop and save yourself some time!
Private.
You may not feel ready for other people to know that you've started therapy, and that's okay.
Because online therapy can take place where you want it to, you can limit the number of people who know that you're seeing a therapist
.
You won't be walking into a counseling clinic, so you can avoid the potential judgemental looks from others
.
Online Therapy for College Students To Manage Stress
To say that you're feeling stressed is the understatement of the year. You feel overwhelmed and underprepared.
You're not a bad or irresponsible student for struggling with the responsibilities you have
. Navigating this is tough! Luckily, online therapy incorporating my approach to stress management therapy can help. As your online therapist, we'll work on controlling how you respond to stress. By doing so, you'll likely notice an improved attitude, mood, and productivity level. This, in turn, will change your life for the better.
Online Therapy for Anxiety
As a college student in the current climate, you
probably
feel at least a little on edge. And this is understandable. Working with an online therapist can help you control your anxiety.
You will get you the practical tools you need to cope and deal with
all of
your stress and uncover strengths and learn new life skills
.
Even if you are not sure how a therapist could help you, Online therapy for College Students may be able to help. I've helped people struggling with constant worry. They find their way to feeling calmer without having to give up their successful careers.
My clients discover that it's possible to be productive without living life and doing work at a frenzied pace
.
Effectiveness of Online Therapy for College Students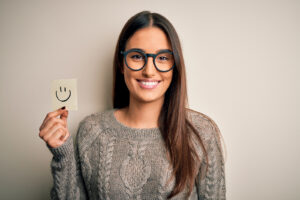 Research shows that most clients feel very satisfied with online therapy. In addition, many people report liking the benefits unique to online therapy. Through the use of HIPPAA-secure video chat, we're able to have a productive session.
Beginning Online Therapy For College Students in New York
Yes, college is overwhelming. You're expected to do 700 different things in one day without breaking a sweat. This can take a toll on you. Luckily, I can help.
Online therapy for college students inNew York can provide you a space to receive support and talk about what's on your mind
. To begin your counseling journey, follow these steps:
1. Reach out to me at 917-846-7951
3. Learn how to navigate the stress and anxiety of college.
Other Mental Health Services Provided in New York